Investing in Our Hometown
The founders of Urban Street Development have the strongest bond to the communities in which they invest and build in – they are…home.
Born and raised in Fort Lauderdale, alumni of the Florida State University, and now raising their own families in greater Fort Lauderdale, Alan Hooper and Tim Petrillo are developers who not only invest in their communities – they are personally vested in their future vitality.
Together, they have successfully carved out a niche within the development of urban neighborhoods. The pair has built a "re-development" business in Urban Street that focuses on revitalization in areas that possess the potential for growth and renewed lifestyle. The duo brings the same energy and success to all of Urban Street's endeavors.
South Florida contractor and real estate developer, Alan Hooper, and restauranteur and developer, Tim Petrillo, make a unique team not commonly found in the development industry.  Urban Street has developed and constructed, a multitude of successful real estate projects as well as some of the most popular restaurants in South Florida including YOLO, S3, Java & Jam, Boatyard, Spatch Grilled Peri-Peri Chicken, Rooftop @1WLO, Township, and TRP Taste.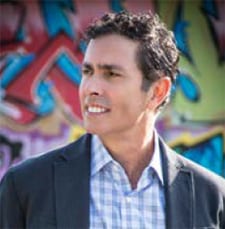 ALAN HOOPER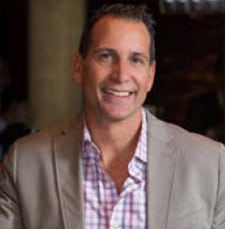 TIM PETRILLO
The Early Years
In 1996, the duo breathed life into a sleepy neighborhood in Downtown Fort Lauderdale on SW 2nd Street and was instrumental in creating an entertainment district known as Himmarshee Street. Starting with Himmarshee Bar & Grille and continuing with Tarpon Bend Food & Tackle and the New River Trading Post, the duo's vision was strongly embraced by the local community. Soon others followed, and today Himmarshee Street is the entertainment district in Downtown Fort Lauderdale for young professionals.
In 1999, the pair recognized the demand for downtown lofts before there was any being built in South Florida.  They understood the concept and in order to be authentic, they needed to be located close to downtown, but also required an edgy, industrial feel. They acquired 4 acres of blighted land within an old warehouse district of downtown Fort Lauderdale that had been for sale since 1978. The project fit perfectly in its location and was well received by young professionals and empty nesters alike. By 2006, they had built and sold the Avenue Lofts, Foundry Lofts and Mill Lofts and with that created a new neighborhood called FAT Village.
Continued Success
Because of Hooper and Petrillo's vast background and unique understanding of how the finished product would live and breathe, Urban Street Development was selected to design, build and manage the FSU Collegetown project in Tallahassee, FL. Now complete, this 156,000 square foot entertainment and student housing project overlooks Doak Campbell Stadium and has already inspired several nearby land acquisitions by other student housing developers. Featuring an array of stores and restaurants, students living in the College Town District eat, drink, listen to great music, and shop – all within a few steps of where they live and go to school. It's projects like these, that improve the local experience, that drive Hooper, Petrillo, and the Urban Street team.