Source: South Florida Business Journal |  Author: Billy Jean Lewis | Published: June 28, 2018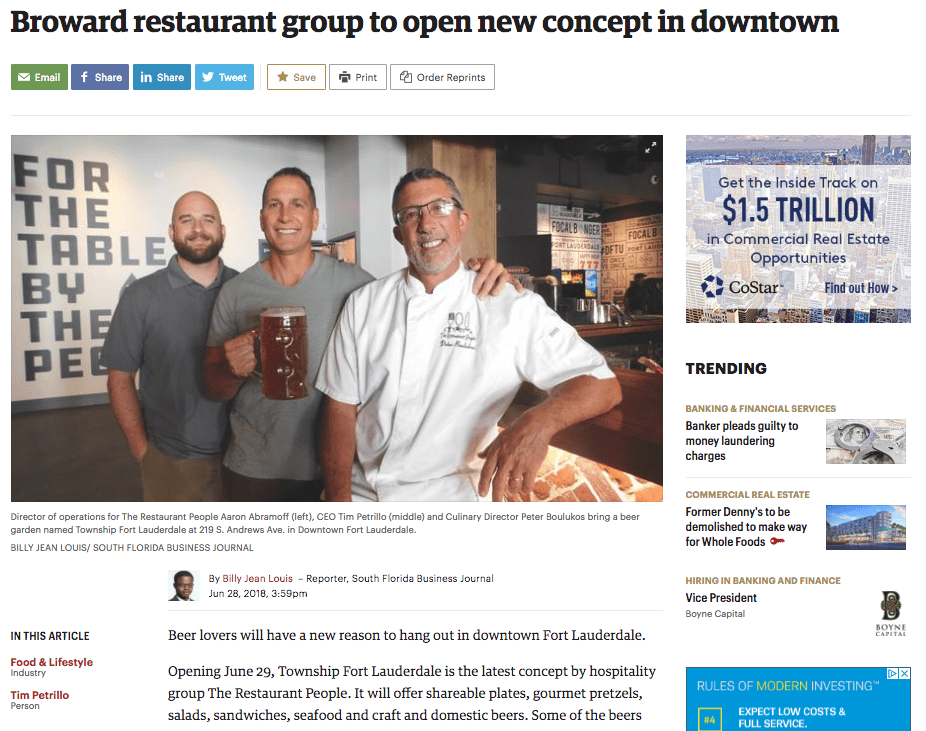 "Broward restaurant group to open new concept in downtown"
Beer lovers will have a new reason to hang out in downtown Fort Lauderdale.
Opening June 29, Township Fort Lauderdale is the latest concept by hospitality group The Restaurant People. It will offer shareable plates, gourmet pretzels, salads, sandwiches, seafood and craft and domestic beers. Some of the beers include Proof Mango Wit, Hoegaarden, Tarpon River Deflated NE IPA and Tarpon River Honey Love.
Tim Petrillo, CEO of The Restaurant People, said his team sees a need for Township in the market. He's familiar with the area, so he's confident Township will find success, he said. Additionally, he serves on various boards, including the Fort Lauderdale Downtown Development Authority, which gives him insights on growth in the area.