Source: FortLauderdaleDaily.com |  Author: Holly Gambrell | Published: July 6, 2018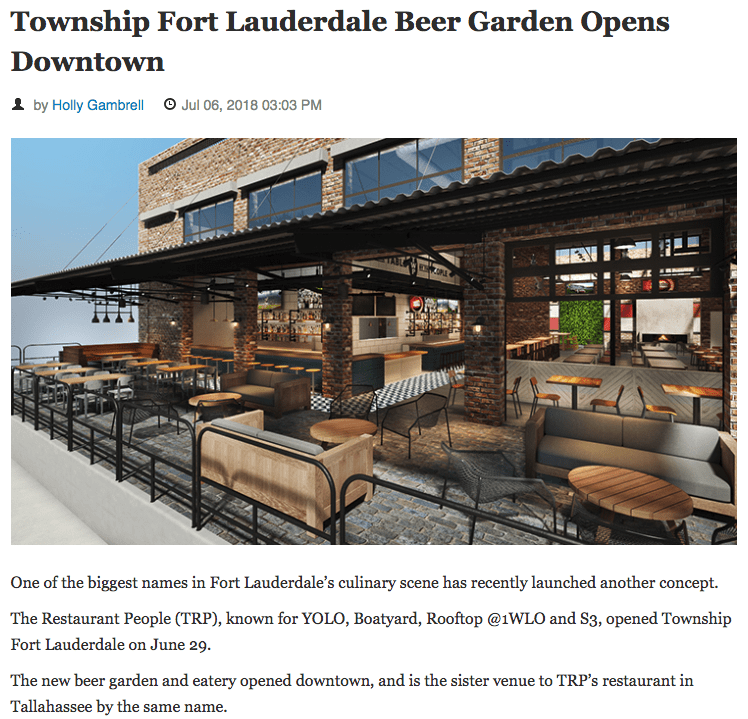 "Township Fort Lauderdale Beer Garden Opens Downtown"
One of the biggest names in Fort Lauderdale's culinary scene has recently launched another concept.
The Restaurant People (TRP), known for YOLO, Boatyard, Rooftop @1WLO and S3, opened Township Fort Lauderdale on June 29.
The new beer garden and eatery opened downtown, and is the sister venue to TRP's restaurant in Tallahassee by the same name.
Township Fort Lauderdale is 6,800 square feet, and features long wood tables and benches to create the look of a modern German beer hall.