Source: SouthFlorida.com |  Author: Michael Mayo | Published: January 16, 2018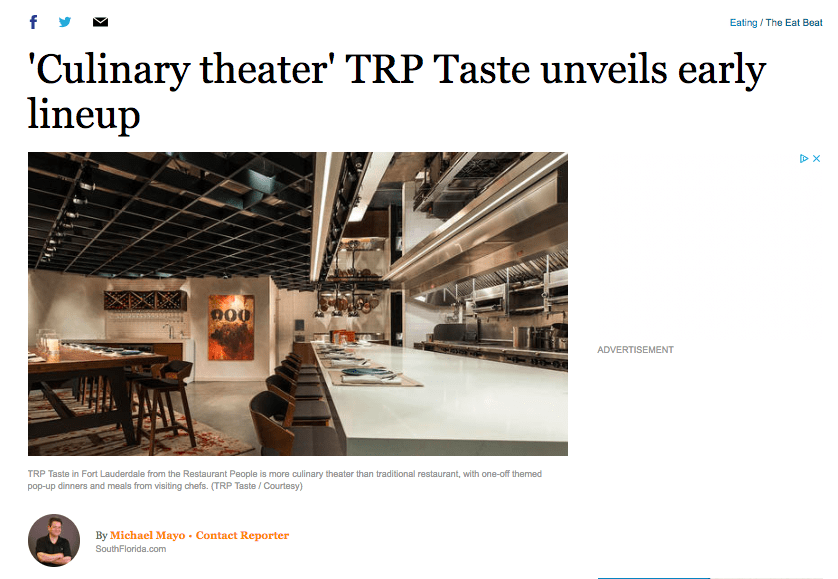 "'Culinary theater' TRP Taste unveils early lineup"
Instead of a sign or an awning, the entrance to TRP Taste in Fort Lauderdale will soon feature a refurbished movie marquee hanging overhead.
"It will say, 'Now tasting' and list upcoming events with dates," says Tim Petrillo of the Restaurant People, the Fort Lauderdale culinary outfit that recently launched the concept. "It's kind of cool."
TRP Taste is more like an experimental "black-box culinary theater" than a traditional restaurant, Petrillo says, a food lab and intimate, 24-seat dining room that will showcase visiting chefs, cooking classes and themed, one-off multicourse dinners. Unlike the Restaurant People's other popular restaurants — including Yolo, Boatyard and S3 — it will not be open every night but only three or four times a month.